My Tag Line
"Life is not measured by the number of breaths we take but by the times our breath is taken away"
Love adventure and my 2 adult children
Resident of Centennial/West Rouge/Highland Creek for over 25 years
Dog Owner
Hobbies include walking, reading, skiing, travelling and Scuba!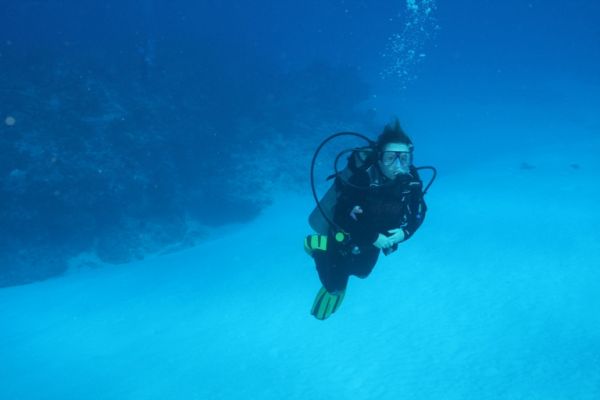 Scuba Diving in Cozumel
EDUCATION
All required Real Estate Education
University - Ryerson - Food & Nutrition
Due to the increased need for assistance with Real Estate and the Mature Adult, I have completed a compressive course and earned the Seniors Real Estate Specialist® designation, which allows me to meet the unique needs of the older home owner. SRES® is an extensive training designation, awarded from the National Association of Realtors focusing on the real estate needs of the 50 plus and mature demographic. Royal LePage has the exclusive rights to offer this valuable and Canadian version of this course. I can help you identify if moving is the right choice for you now and then assist you in making the correct decisions to meet your future needs and lifestyles. Along with my colleague, Carol Roberton, who has also completed the SRES® course, we will be hosting a series of seminars of interest to the 50+ homeowner. Please call or email, if you, or someone you know, would like personal advice concerning their retirement choices and/or to be kept notified of the upcoming seminars.
I am an E-Agent - successfully completing a number of technology courses and understanding the tech savvy age we live in. I am equipped with a iPhone and will receive your emails and pages right away.
I have successfully completed my Relocation Pro Course - a course designed to help your relocation process go as smoothly as possible. Whether you are moving into the GTA or away from - I will make your move as stress free as possible.
EXPERIENCE
Consistent Award Winning Sales Representative with Royal LePage
Diamond Award - (2010) This prestigious award is presented to the top 3 percent of Royal LePage realtors across Canada.
Directors Platinum Award - (Since 2008) This prominent award is presented to realtors who represent the top 5 percent of of the Royal LePage sales force across Canada
Award Excellence (Since 2006) - This prestigious award is awarded to realtors who have maintained within the top 10% of the Royal LePage sales force across Canada five out of seven consecutive years.
President's Gold Award - (Since 2002)- The Award for outstanding sales success combined with dedication to satisfying the needs of their customers. Represents the top 10% of Royal LePage sales force across Canada.
Sales of Occupational Health, Corporate Fitness Programs & Executive Preventive Health Programs
Assistant to an Ontario Cabinet Minister
Major appliance sales and demonstrations
Moderator of Dec. 1997 Education Forum at Sir Oliver Mowat C.I.
VOLUNTEER POSITIONS
Centennial Community Recreation Association Executive - Events Coordinator
Co-Chair - Winterfest, Summer Concert Series, Earth Day & the successful Wine Tasting Event (Spring 2007 & 2008)
Organizer of 2010 Beer Appreciation Evening
Sponsor - West Hill Hardball Association
Joseph Howe Sr. Public School Council - Past executive member
Highland Creek Heritage Day Celebrations
Charlottetown Jr. Public School Council - Past President
Thinking of buying or selling a property, or have a question regarding the real estate market? Fill out the form below and we'll get back to you promptly.