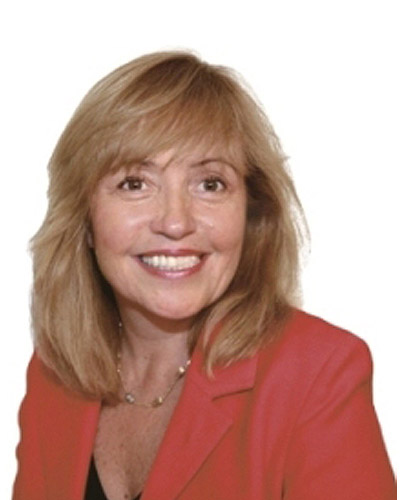 Scroll
Iceland - Stories from Shelter Survivors
MY STORY…..
When my former husband drank he would abuse me.
After the birth of our child his erratic behaviour seemed to escalate. He continued to drink and to beat me, many days I would beg for my life. He took away my debit and credit cards, and my driver's licence. He desperately tried to have full control over my life. He installed hidden surveillance cameras in our apartment, and he recorded all my phone calls. He didn't give me permission to use the laptop, because he wanted to cut off access to my parents and friends. He became so obsessive, aggressive and violent towards me.
One day I successfully escaped my former husband's hell and I fled to Julliette's Place. In the shelter I found a support system and help for me and my child. I am sincerely grateful to Julliette's Place and the team of support workers who helped me in one of the most terrifying moments in my life. With the professional help and strong support I received I was able to rebuild my confidence and self-esteem. The shelter provides an environment of faith, hope and healing to women and children in crisis.
Thank you!
BEST MEMORIES IN DIFFICULT TIME….
Everyone in life goes through challenging times. Although my life has been a difficult, it has also been amazing. I say amazing because during the hardest moments of my life, I have been blessed to meet good people, very good people who helped me when I needed it. They gave me respect, support and love and guided me to grow as a woman and mother. These wonderful people I found at Julliette's Place.
In 2009, I had the opportunity to be in Julliette's Place. I was alone, without family and with my two youngest children,. I was waiting to bring my 2 older children from my country or origin. I didn't have anyone here in Canada to support me and my kids. I had left an abusive relationship and my only choice was to go to a shelter. The word shelter could sound very scary for those who have never been in the situation that thousands of people go through every day – but for me it was my home. The staff became my family, the only people I could trust. They taught me to believe and trust in people again. They supported me in every way including my immigration and legal issues. They helped me to get into school and continue my English classes. They gave me emotional support, and were amazing to my kids. The staff at Julliette's Place believed in me, and my decision to have a career in Canada. They helped me get involved with the Homeward Bound program and to continue my education in College. They did so much for me that words cannot describe and I am so grateful to them.
Julliette's Place is one of my best memories I have here in Canada. Today, I can say that I have all four of my kids with me, I graduated from a Business Finance Program at Centennial College. I have a great job at Royal Bank of Canada (RBC) and all the success could not be possible without the amazing support and help I received from Julliette's Place.
My only hope and wish is that Julliette's Place can continue to provide the wonderful and unique service that they offer women that are in the same situation I was.
Sincerely,
Ingrid
MY LITTLE STORY….
Life has given me lots of ups and downs, being in an abusive relationship, pregnant with my second child with the involvement of the Police and CAS. It was not easy for me to handle, but I received all kinds of support for myself and children from all of the staff at Julliette's Place.
It is hard to put into words, how their support has made me strong and helped to rebuild my life and stand up to do things for me and my kids. After all these years I continue to get their support.
Now I am a strong independent single parent, healthy both emotionally and physically. I am financially setting goals for myself and both my kids. I will always be thankful for everything Julliette's Place has done for me and my kids.
Thank you
MY STORY…..
My name is Sabina. I am a mother of two beautiful kids now. I was just in Canada with my son Zee and I was 7 months pregnant with my second child when my ex-husband tried to kill me. I was really scared and didn't know what was going to happen to my kids, I felt weak. Then I came to Julliette's Place with my kids. They actually saved our lives. Julliette's Place gave me hope to live and so much moral support, they helped with everything. Hilda took me to a legal aid lawyer and helped me get subsidized housing. Today we have a roof over our heads and my children are safe and happy. The staff was so amazing, loving, caring and kind. They provided with me so much information about school, college and jobs. Today I feel very strong, independent and safe – thanks to Julliette's Place. Life is safe and peaceful.
Thank you so much,
OUR STORY.....
It all started out when both us were in a desperate situation. At the time, me and my mom had just gone through the roughest time our lives. I was broken down mentally from my father leaving me and my mother was scared for her life with a broken foot that my father gave her. It was hard not knowing if my dad would show up at any time and try to hurt us more, so my mom being the strong and independent woman started calling shelters. All the other shelters had no space and Julliette's Place was the only place that made space for us and had taken us in with open arms.
When we arrived at Julliette's Place my mom began to cry thinking that we were going to be in an environment where it was not suitable for me. Daisy explained to my mom and me that everything will be okay and gave us encouragement. She showed us all around, the kitchen and how it runs, the community living room, tech room, and finally our room. That night when we went to bed Daisy said "it only goes up from this point" and she was right. The following day we introduced ourselves to the women and children at the shelter. We have made lifelong friends and to this day we look out for each other whenever possible. Weeks into living at the shelter we started to gain back our footing with the help of the staff members getting us to a better place. My mom finally was free. Julliette's Place became our home and fortress of solitude where we felt safe, loved and cared for.
Towards the end of our stay we had finally and truly felt loved. Sonia the outreach staff member helped us with getting everything ready for our departure into our new home, which was closer to my High School. With her help we found a nice large 2 bedroom townhouse and it would have never been possible without the help from Julliette's Place. Leaving was hard, we cried it was hard to say goodbye to our new family. We owe them everything for without them we would not be here right now.
Last Christmas went down in our record books as the best Christmas we ever had. They arrived at our doorstep with boxes and boxes of stuff we were all so happy to see that we were not forgotten and we were treated like we were still at Julliette's Place, even though we were outreach residents. My mom now has a part-time job that pays our bills and I have started to play football for my High School. I am now the new Football Capitan for the team.
Overall, Julliette's Place is a great environment for kids and abused women were everyone is treated with love and respect. The staff members love the people that they work with and they are very passionate about what they are doing. The outreach program is great in which they keep track of your progress in life and make sure everything is okay. When you call them they are always there and ready to answer or help with anything you need.
Julliette's Place thanks again, we truly appreciate everything you have done for us in making me and my mom whole again and making us see life is a journey where it can only get better. You made us truly love each other and it's all thanks to Julliette's Place and the staff that work there.
Royal LePage Connect Realty, Brokerage

- Independently Owned and Operated -

2202-4525 Kingston Road - Toronto, Ontario, M1E2P1

Phone 416-284-4751 Fax 416-284-6343

Email:

heatherlemieux@royallepage.ca